We want to provide tools to help you with your personal finances.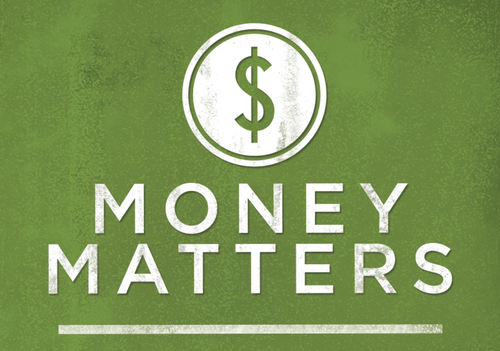 Money Matters is a 9-week class, where you will meet in a group and go through Dave Ramsey's Financial Peace University. Learn more today!
Learn more about creating a budget
Every Dollar is a great tool to track where your money is going!
Find resources to learn more about investing your dollars.
Find answers to your tax questions.
Helpful tips when looking to buy a home.
Learn more about how you can be wise when it comes to insurance.